KAPPA
The range of Kappa pumps can pump water containing abrasive particles of sand and clay, shavings and other potentially abrasive objects, present on rocky surfaces, in building and mining sites.
Multi-channel open 8x22mm
Dirty water, rainwater, drainage of excavations
Drainage, pumping of abrasive liquids, construction sites and mines.
Connection
G2"-G4"
Power
0,4-9,2kW
Range
Hmax 42m, Qmax 170 m3/h
Send your inquiry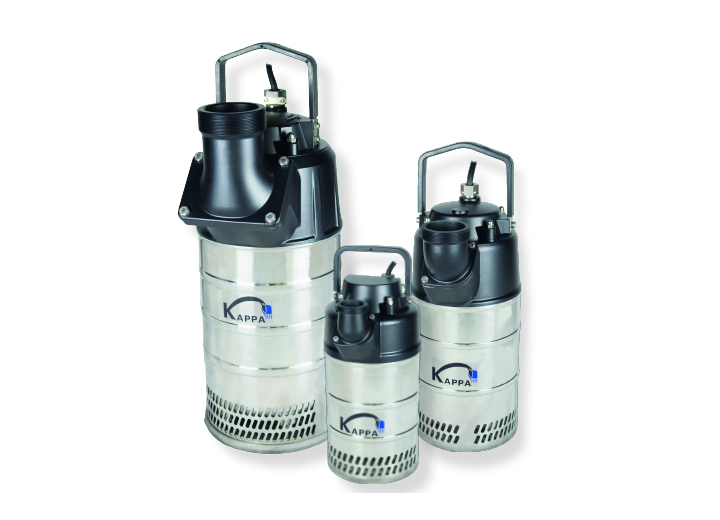 Product description
Materials
Casting – Aluminium alloy (Cast Iron GG20 only K055-K075)
Handle – Stainless steel with rubber coating
Shaft – Stainless steel
Impeller – Hardened steel HRC 55-60 (Cast Iron GG20 only K055-075
Hydraulic parts – Aluminium with NBR rubber coating (From model K120
Aluminium with NBR rubber coating (From model K120)
Cooling Jacket – Stainless steel
Screw and bold – Stainless steel
Painting – Cataphoresis
User benefits
Kappa series pumps have been built using high quality components, such as hardened stainless steel, nitrile rubber and aluminium alloy coatings. This guarantees excellent wear resistance over time. The protection devices present in the whole range reduce any damage caused by overheating. Their high hydraulic performances and low weight allow a versatile and effective use of Kappa pumps over time.
Specifics
Asynchronous motor with 2 Poles 50Hz
Insulation class: F (155°)
Protection degree: IP68
Maximum submersion: 20 mt
Maximum temperature of the pumped liquid: 40° C
Maximum density of the pumped liquid: 1100 Kg/m3
PH of the pumped liquid: from 5-8
Extensive interchangeability allows Kappa pumps to be converted from the N to the C or H version and vice versa.

List of components and materials

Delivery-  2" Thread
Voltage – 1 ~ 230V / 3 ~ 400V
R.P.M 2900
Strainer hole – 8×22 mm
Weight (without cable) – K040= 18,6 Kg / K075 =20 Kg
Motor protection – Built-in
Cable – H07RN-F 1 ~ 3×1
Cable length – 10 mt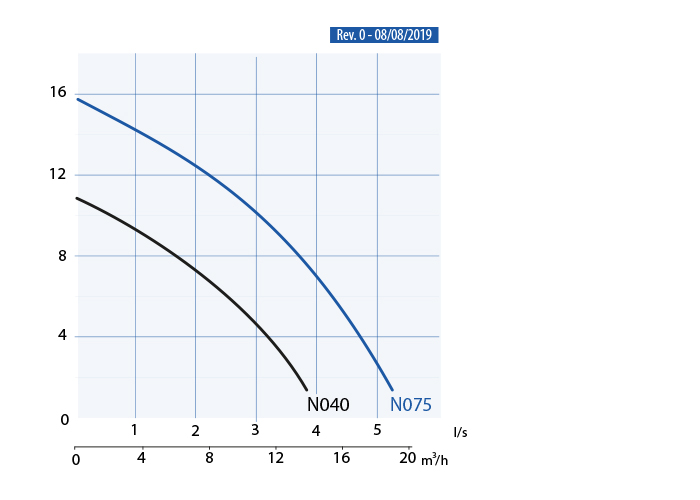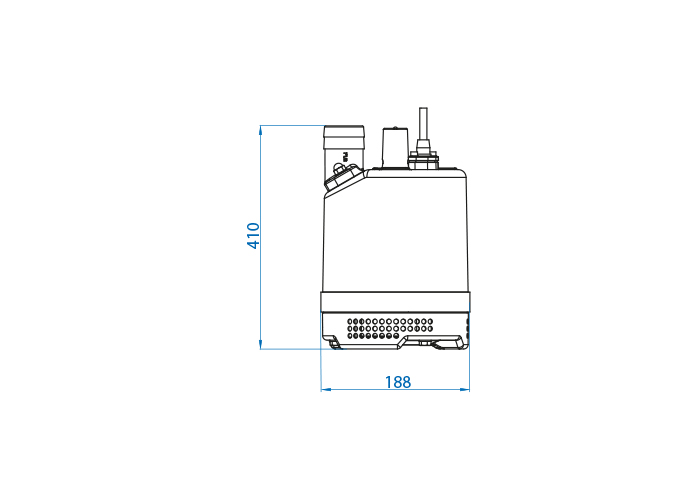 Delivery –  2" Thread
Voltage – 1 ~ 230V / 3 ~ 400V
R.P.M – 2900
Strainer hole – 8×22 mm
Weight (without cable) – 19 kg
Motor protection – Built-in
Cable – H07RN-F 1 ~ 3×1,5 / 3 ~ 4×1,5
Cable length – 20 mt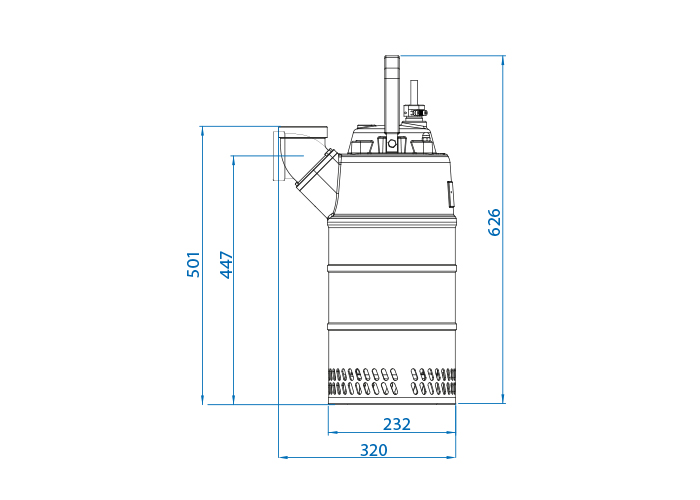 K 220.2.80 N – MEDIUM
K 220.2.80 H – HIGH HEAD

Delivery –  3" Thread
P2 Moc – 2,2 kW
Voltage – 3 ~ 230V / 3 ~ 400V
A (full load) – 8,9 / 5,2
R.P.M – 2900
Strainer hole – 8×22 mm
Weight (without cable) – 34
Motor protection – Built-in
Cable – H07RN – F H07RN-F 4×1.5
Cable length – 20 mt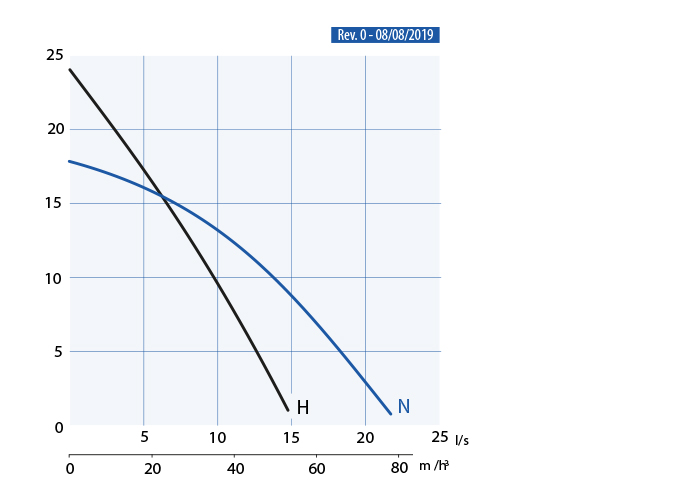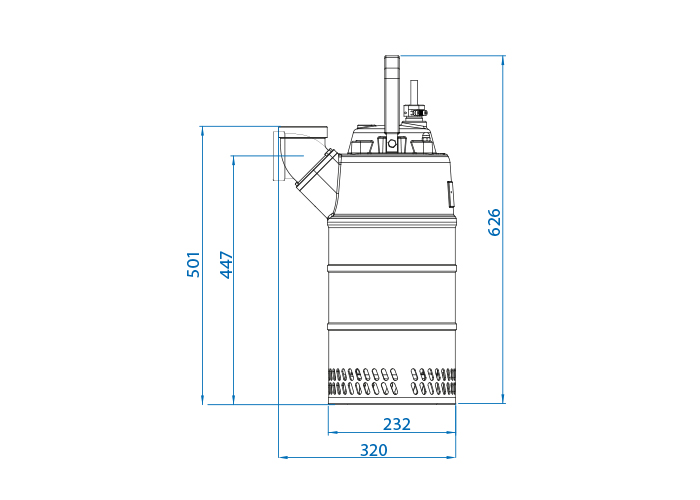 K 420.2.80 N – MEDIUM
K 420.2.80 C – HIGH LOW

Delivery- 3" Thread
P2 Moc – 4,2 kW
Voltage- 3 ~ 230 V/ 3 ~ 400V
A (full load) – 15,4 / 8,9
R.P.M – 2900
Strainer hole – 8×22 mm
Weight (without cable) – 37 Kg
Motor protection – Built-in
Cable – H07RN-F 4×1.5
Cable length – 20 mt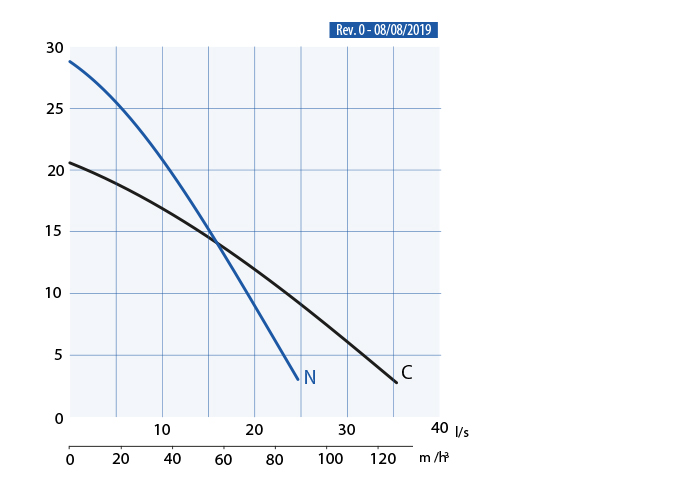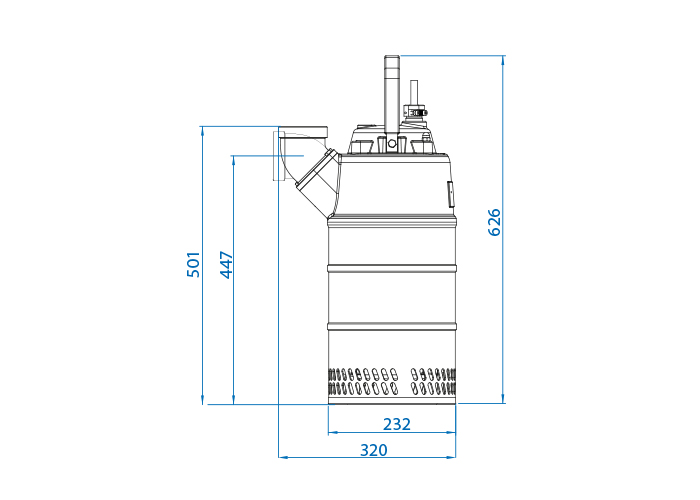 K660.2.80 SH SUPER HEAD
K560.2.80 H HIGH HEAD
K560.2.100 N MEDIUM
K560.2.100 C HIGH LOW

Delivery – 3" 4"
P2 Moc- 6,6 kW 5,6 kW
Voltage – 3 ~ 230V / 3 ~ 400V
A (full load)- A 23,5 / 13,8 21,6 / 12,5
R.P.M – 2900
Strainer hole – 8×22 mm
Weight (without cable) – 63Kg / 60Kg / 63Kg
Motor protection – Built-in
Cable – H07RN-F 4×2.5
Cable length – 20 mt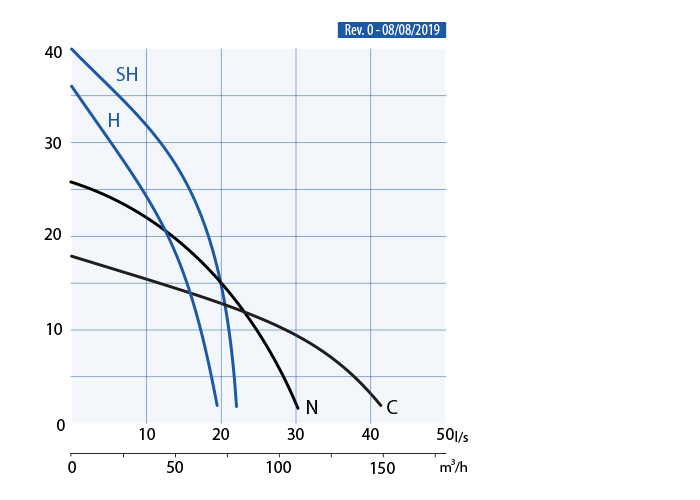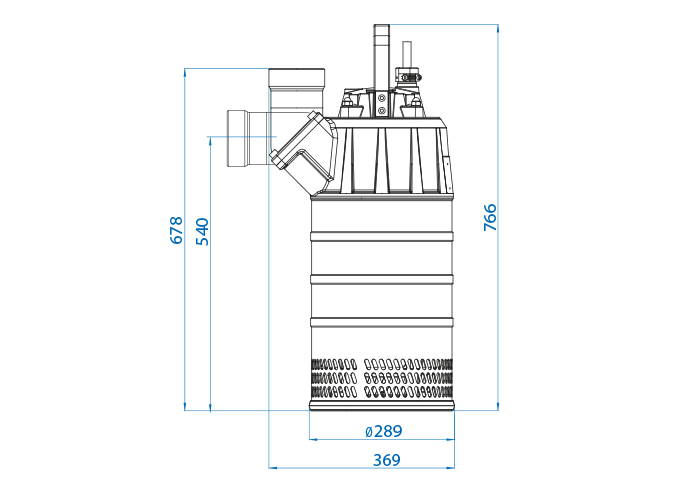 K920.2.100 N MEDIUM
K920.2.100 C HIGH LOW

Delivery – 4" Gwint / Thread
P2 Moc – 9,2 kW
Voltage – 3 ~ 230V / 3 ~ 400V
A (full load) – 32 / 18,5
R.P.M – 2900
Strainer hole – 8×22 mm
Weight (without cable) – 70 Kg
Motor protection – Built-in
Cable- H07RN-F H07RN-F 4×4
Cable length – 20 mt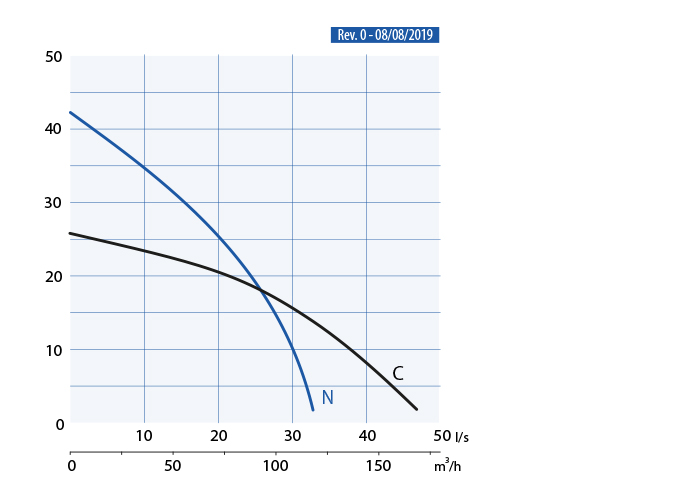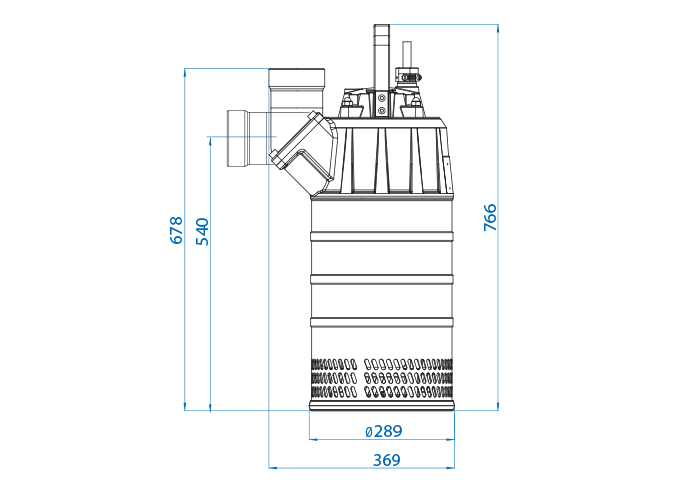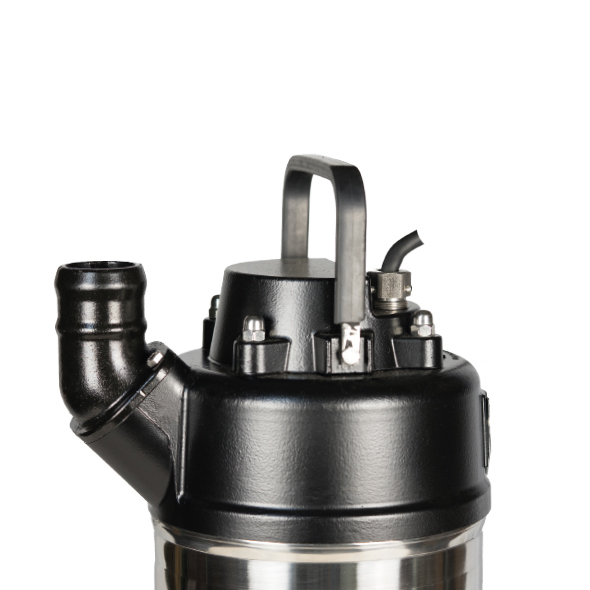 Delivery outlet with hose connection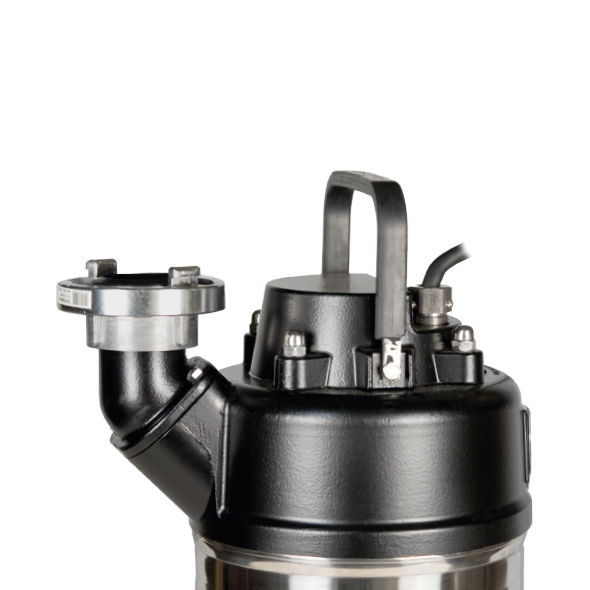 Female STORZ quick coupling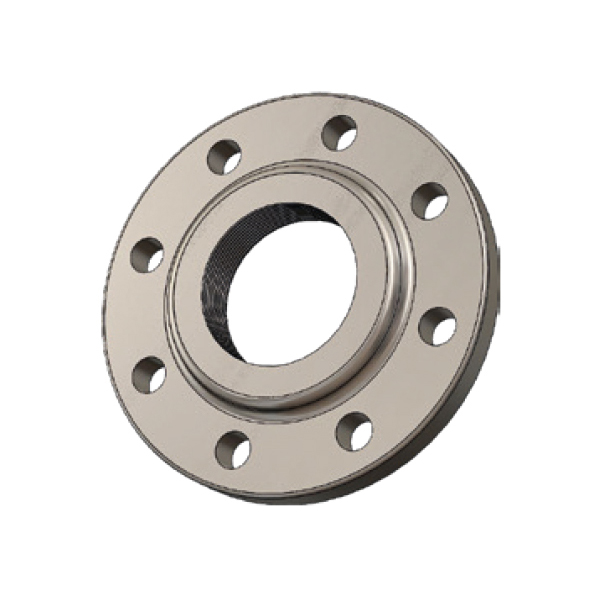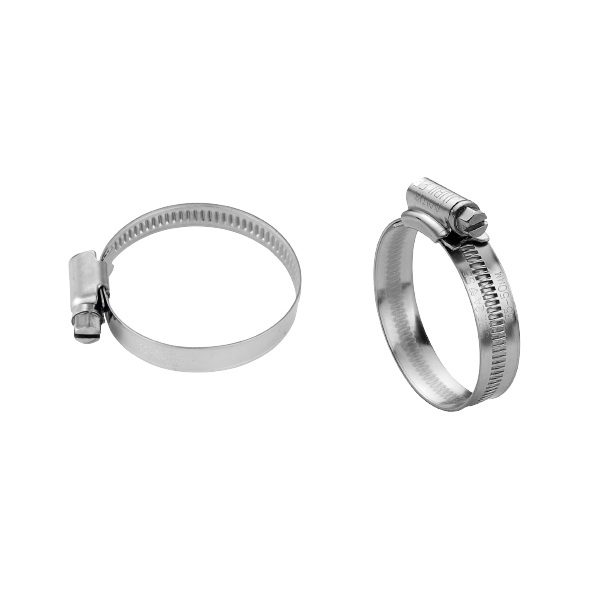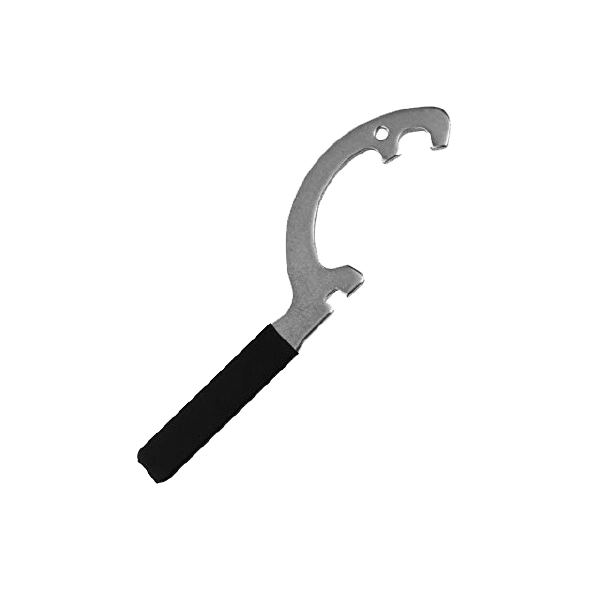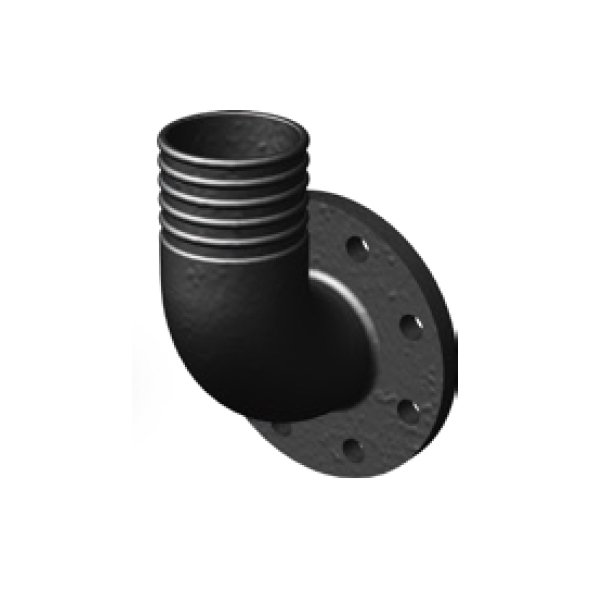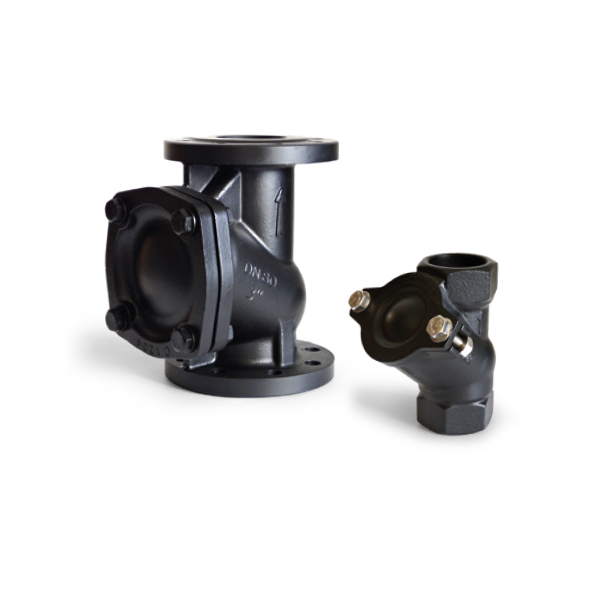 Non return ball check valve