Control boxes SPS for sewage pumping stations
SPS - Controlling the Sewage Pumping Station is a professional solution for: housing estates, companies and plants, sewage treatment plants and municipal units
Send your inquiry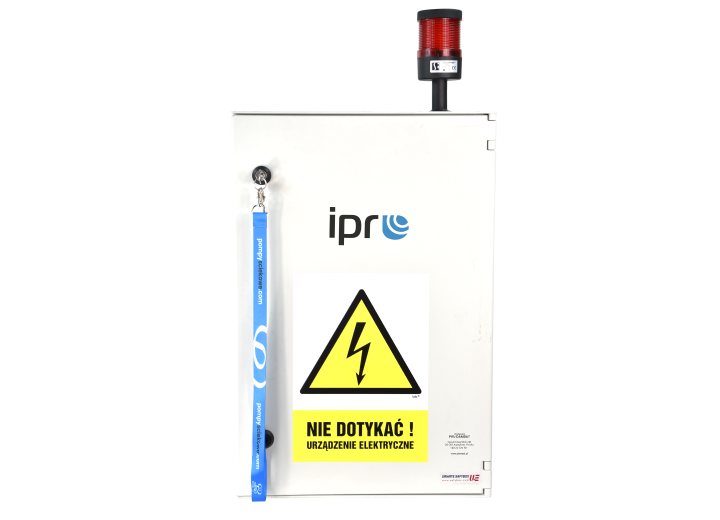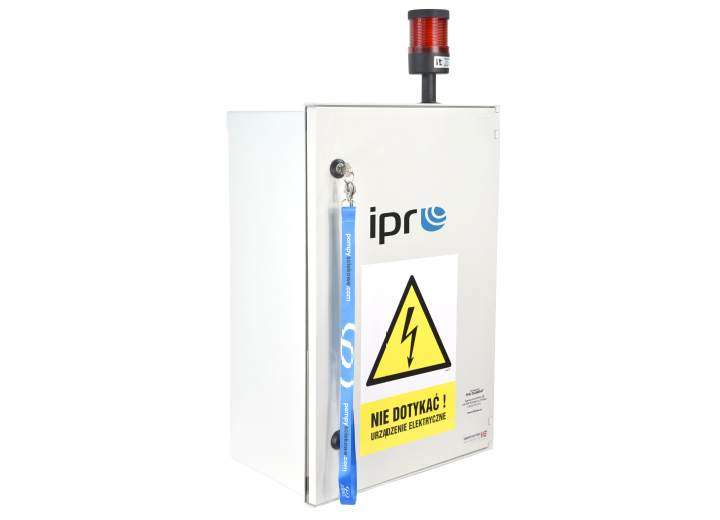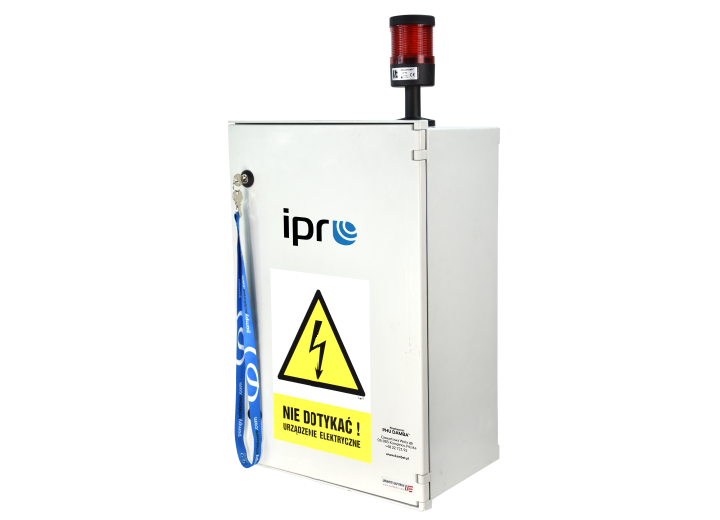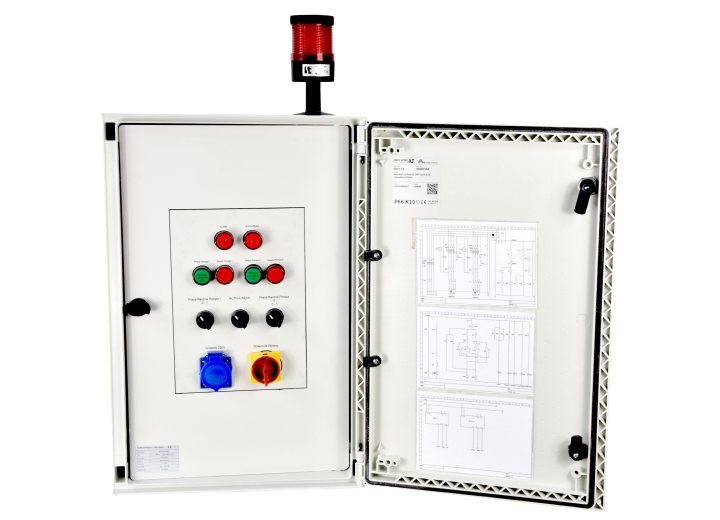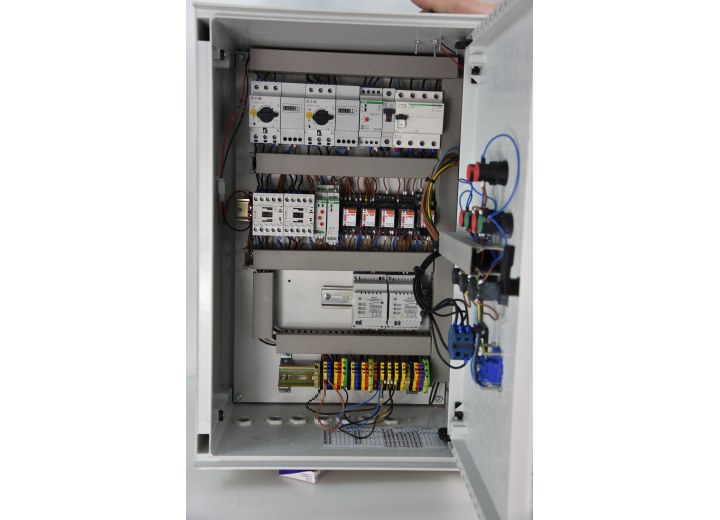 PHU DAMBAT offers professional control cabinets to control the operation of pumps in pumping stations: home (SPP), sewage (SPS), rainwater (SPD), in wastewater treatment plants and according to special requires of the client (SPI). All our cabinets have a number of safeguards and amenities necessary to ensure the proper operation and protection of your pumps.
Versions SPS
SPS 1×1,1 – 2,2kW_230V+4P –

power supply of one 230V pump with a power from 1.1 to 2.2kW

,
SPS 2×1,1 – 2,2kW_230V+4P –

power supply of two 230V pumps with a power from 1.1 to 2.2kW

,
SPS 1×1,1 – 30kW_400V+4P –

power supply of one 400V pump with a power from 1.1 to 30kW

,
SPS 2×1,1 – 30kW_400V+4P –

power supply of two 400V pumps with a power from 1.1 to 30kW

.
Functions performed

:
Power supply for one or two pumps 1-230V or 3-400V

,

Direct start-up for pumps up to 4kW, over 5kW star-delta starting

,

Main switch

,

Residual current circuit breaker

,

Motor overload protection for each pump

,

Phase failure or sequence sensor (only for 3-400V pumps)

,

Auto-0-Hand: Automatic operation, turning the pumps off or on manually

,

4 Control levels: Dry running – Stop – Start – Alarm

,

Alternating operation of two pumps

,

In the event of failure of one of the pumps, the other starts automatically

,

One pump is changed over for long continuous operation, e.g. 20 minutes

,

Control panel (buttons and switches) on the board inside the cabinet

,

Signaling of operation and failure of each pump with indicators on the board

,

Signaling of the levels: Dry running and Alarm by the indicators on the board

,

Optical failure indication

:

pump failure,

alarm level exceeded

in pumping station.

Optional:

Safety circuit 1-2 or controller CR3.1 to indicate leakage in the engine compartment or oil compartment,

Pump operation time counter

,

Pump activation counter

,

230V service socket

,

Aggregate socket + switch Network-0-Aggregate

,

Voltmeters and ammeters

,

SOFT-START for soft start and stop of the pump

,
or cooperation with our SPS control boxes, we recommend a 4P level signaling set consisting of

:
Float level indicator – 4 pcs

.

Chain Ø3 DIN 763, stainless steel A4 – 1 piece

.

Long Ø4 shackles made of stainless steel A4 – 2 pcs

.

Stainless hook Ø10 stainless steel A2 – 1 pc

.

Cast iron chain weight – 1 pc

.
Alarm upper float – signals that the permissible level of sewage in the tank is exceeded and activates optical signaling on the control cabinet housing

.
Start f

loat – responsible for the upper working level in the pumping station at which the pump is activated.

The retention in the tank is regulated by the distance of the float from the Stop float, but remember that the Start float switches on when it is up

.

Stop float – it is responsible for the lower working level of sewage in the tank at which the pumps are turned off.

The suspension level should be set according to the pump manufacturer's instructions.

The stop float activates only in the lowered position

.

Bottom Dry Run float – a level of pump protection against overheating and pump airing

.
ATTENTION! The working length of the floats should not be less than 15 cm due to the cable stiffness in the sewage.
Diagram of the installation of floats in the tank:
Construction SPS
Housing made of non-flammable material,

IP 54 protection class,

Watertight glands for all cables entering the cabinet,

Internal door (board) with indicators and a control panel,

The door is locked with a key,

Possibility of installation: hanging on the wall, mounting on a pedestal attached to the tank plate or buried in the ground.
ATTENTION! In each of our cabinets there is a description of elements and cable connectors, which facilitate installation and service works.
All our switchgears have the CE Declaration of Conformity