APX
Submersible electropumps with twin channel impeller.
Multi-channel open 10mm
Dirty water, rainwater
Drainage, fountains, fish farming, agriculture
Connection
Dn32/G1"1/4
Power
0,9-1,5kW
Range
Hmax 28m, Qmax 19m3/h
Send your inquiry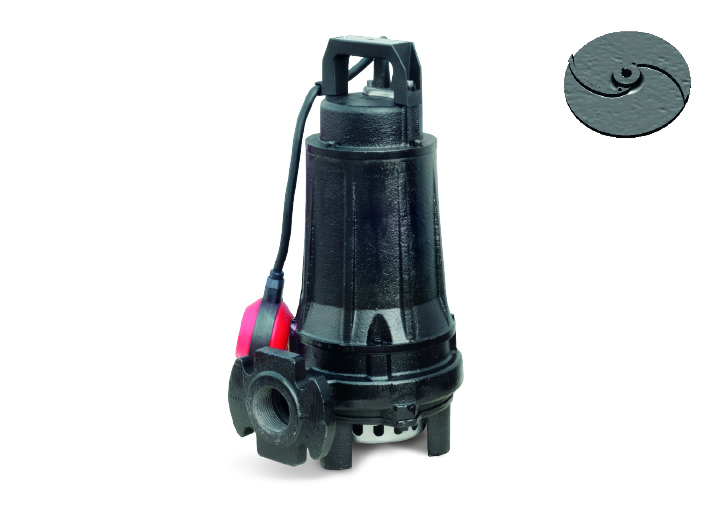 Product description
Application
The APX Series is used to pump clear water or light sewage where high pressure is needed. This series is particularly suited to pumping water for fountains, waterparks, agricultural irrigation and farming.
Characteristic
The main components are fabricated in cast iron GG20 The configuration has a lip seal fitted to the motor side, and a mechanical seal in oil chamber, on the impeller side.
Motor range
Squirrel cage motor in 2 poles version
Thermal protection embedded in the winding
Insulation class F: 155°
Motor protection IP 68
Motor cooling 
The cooling of the motor is ensured by the liquid where the pump is submerged.
Limits of use
Max. permissible liquid temperature: +40° with pump fully submerged
Maximum depth of immersion: 20 mt.
Permissible pH value: 6-10
Hydraulic features suitable for liquids with density <1,1 kg/dm3
Allowed voltage: 230V/400V ±5%
Allowed frequency: 50Hz ±2%

Performance overview
List of components and materials
Motor cover
Cast Iron GG20
Motor casing
Cast Iron GG20
Motor shaft
Stainless steel AISI 420
Flange bearing support
Cast Iron GG20
Seal kit
Motor side: lip seal
Impeller side: silicon carbide/ceramic (SIC+CE/Viton)
Closing plate
Cast Iron GG20
Strainer
Stainless steel AISI 304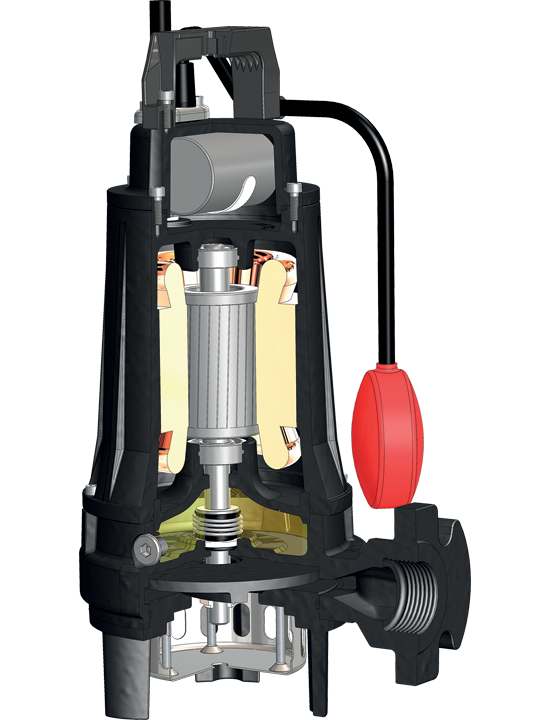 Technologies and solutions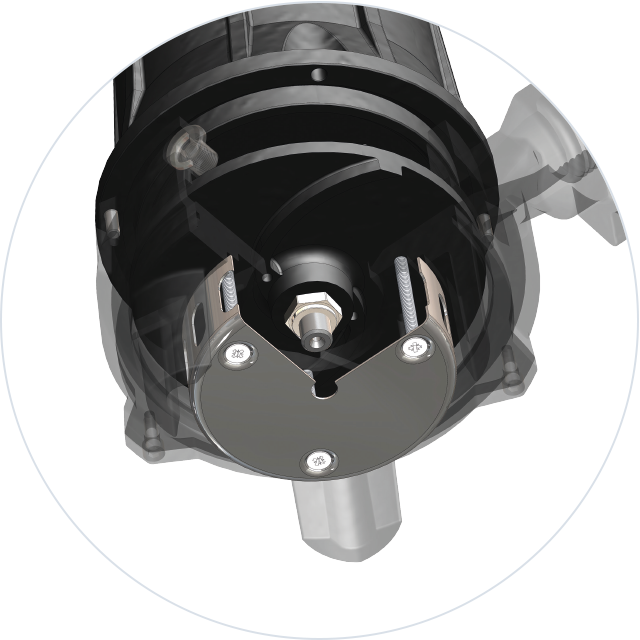 Wirniki dwukanałowy z filtrem
Free passage up to 20×10 mm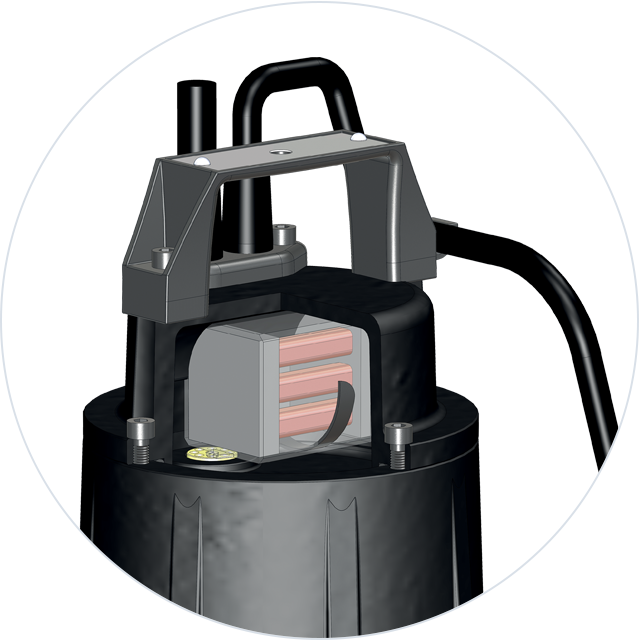 Relay
For the correct operation of the float switch on the three-phase version.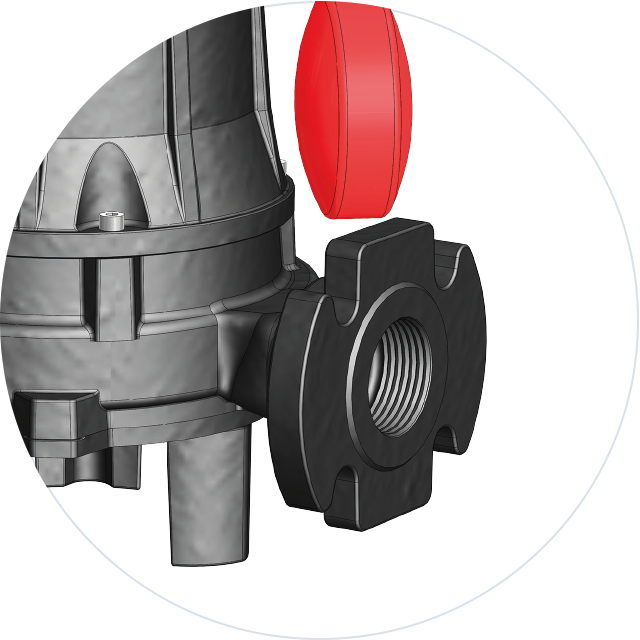 Flanged output DN32 PN6 with G 1"1/4 female thread

Version 32-2
Horizontal Outlet DN32 PN6 – G 1"1/4 – RPM 2850 2 poles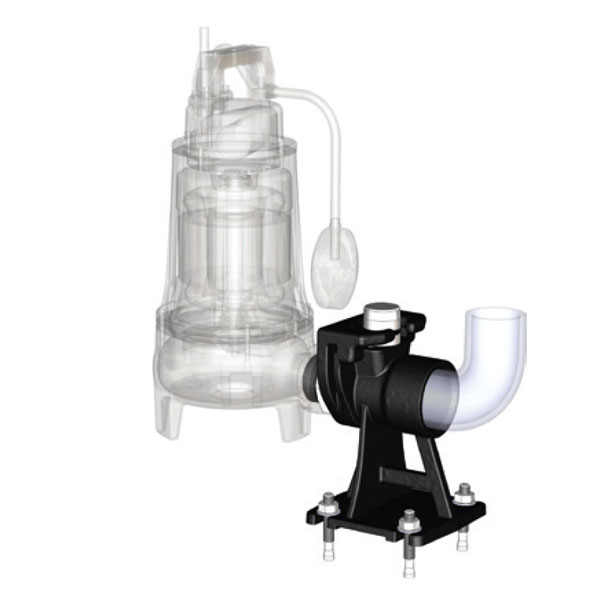 Automatic coupling foot
Type: Duty 50 and EASY E1.1 – E 1.2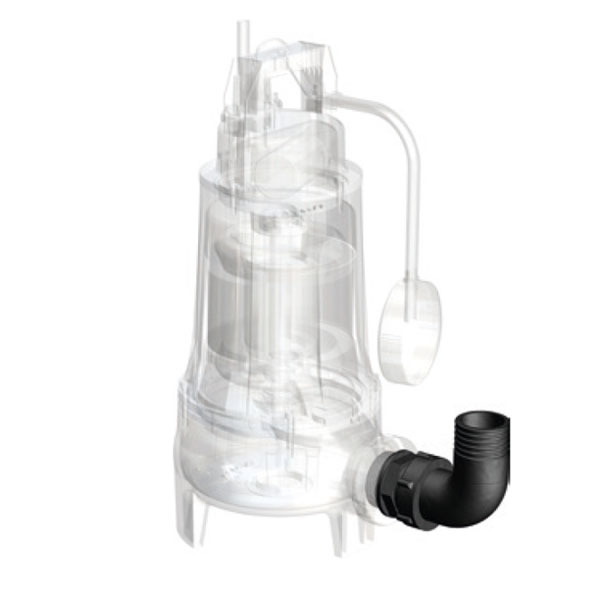 Thread hose connection
1"1/4