G2
Submersible electropums with Grinder system.
Axial-radial shredder
Domestic and economic sewage
Network and industrial sewerage
Connection
Dn32/G2" – Dn50/G2"
Power
1,7-9,5kW
Range
Hmax 66m, Qmax 28m3/h
Send your inquiry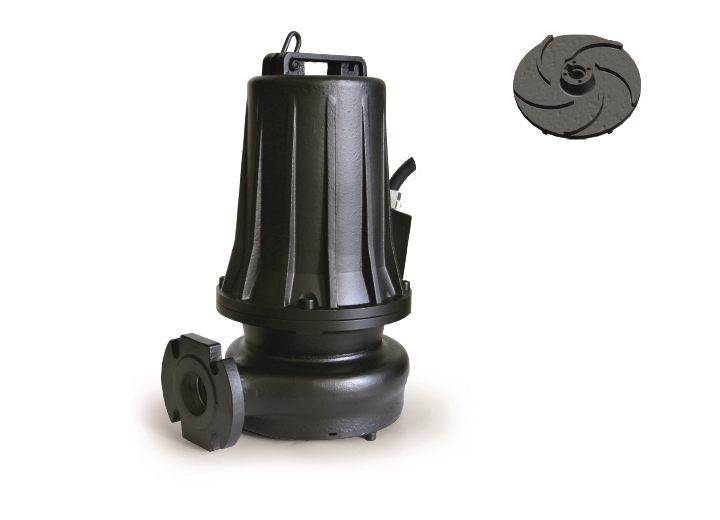 Application
The G range has an inbuilt macerator in the inlet. This breaks down solids in waste water which permits transport along relatively narrow, often pre-existing, pipes.
Applications: domestic and industrial sewage, liquids with suspended solids, whenever high pressure (head) is needed
Characteristic
All main components are made of grey cast iron GG25. Two individual mechanical seals (motor side in the oil chamber, impeller side in contact with the liquid) and high quality parts, ensure the perfect functioning and reliability of the product.
Motor range
Motor range
 Squirrel cage motor at 2 poles
Thermal protection T1 and T2 embedded in the motor winding (to be wired to the three pole contactor in the control panel)
Class F insulation (155°C)
IP 68 protection
Limits of use
Max. permissible liquid temperature: 40°C with pump fully submerged
On request, special version (excluded ATEX) to withstand liquid temperature up to 60°C with pump fully submerged, no S1 service
Maximum depth of immersion: 20 MT.
Permissible pH value: 6-10
Hydraulic features suitable for liquids with density <1,1 kg/dm3
Allowed voltage: 230V/400V-400V/690V ±5%
Allowed frequency: 50Hz ±2%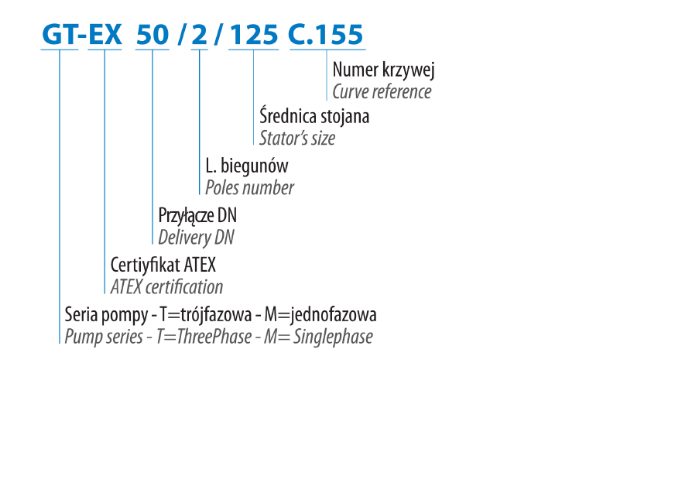 Performance Overview

List of components and materials
Motor casing
Cast Iron GG20
Motor shaft
Stainless steel AISI 420
Flange bearing support
Cast Iron GG20
Mechanical seal
Carbon/Ceramic (CA/CE/Viton)
Mechanical seal
Silicon/Carbide (SIC/SIC/Viton)
Closing plate
Cast Iron GG20
Grinding system
Hardened steel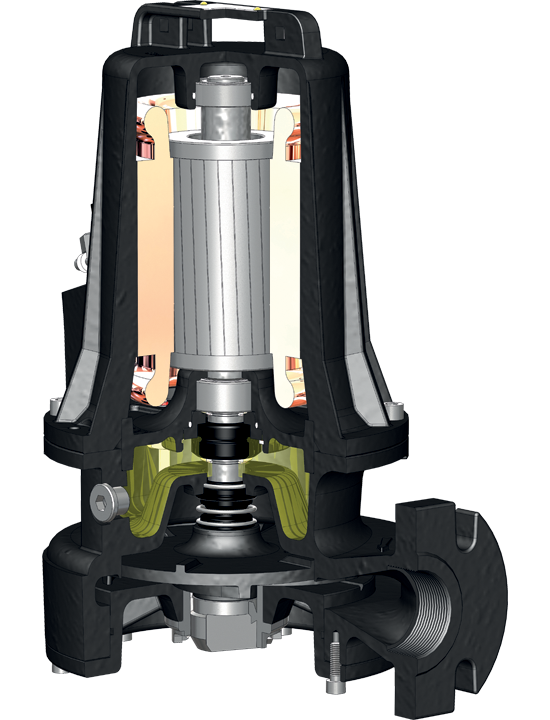 Technologies and solutions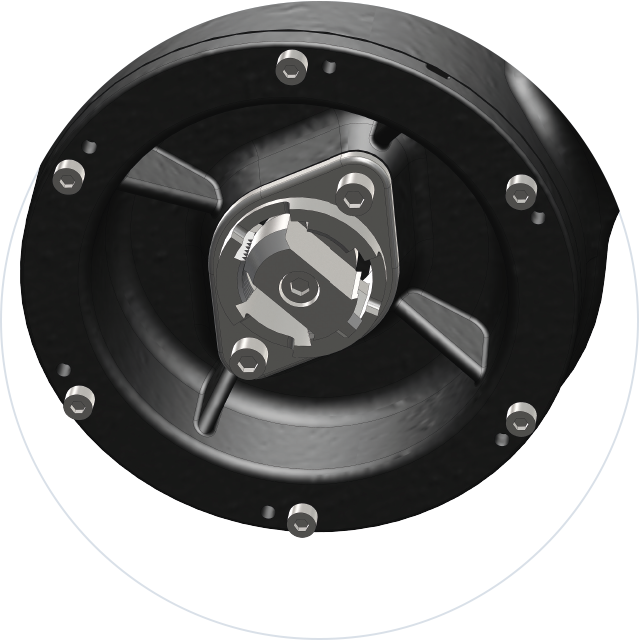 Grinding system
The pump has a macerator in the inlet with radial and axial cutting action. The blades are made of hardened steel guaranteeing maximal cutting efficiency.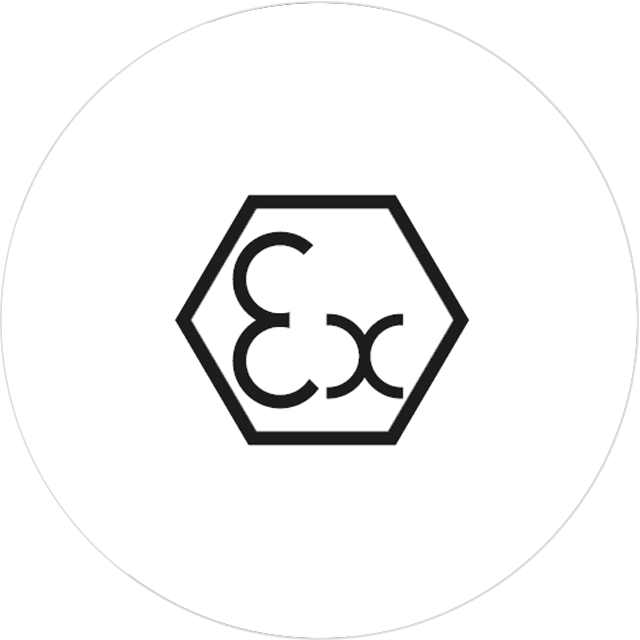 Explosion proof pumps
Pumps with explosion proof available on request.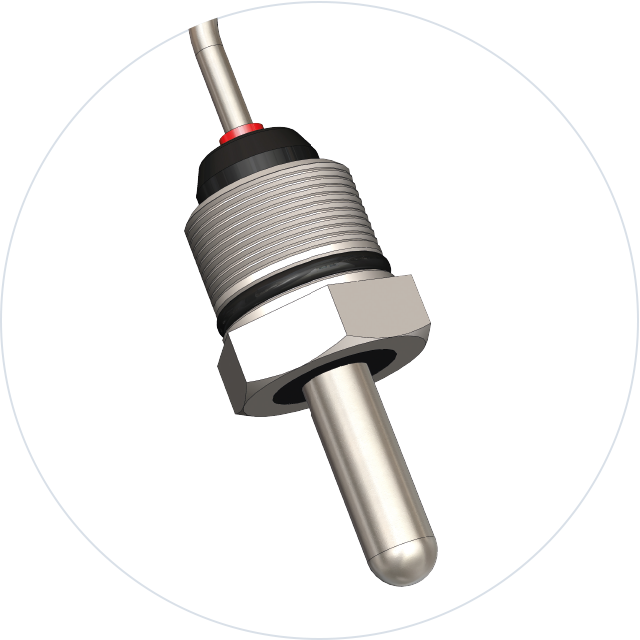 Seal leak detector
The seal leak detector is certified according to the norm ATEX EN 60079-0, EN 60079-1 (through safety barrier) and fitted standard on all series.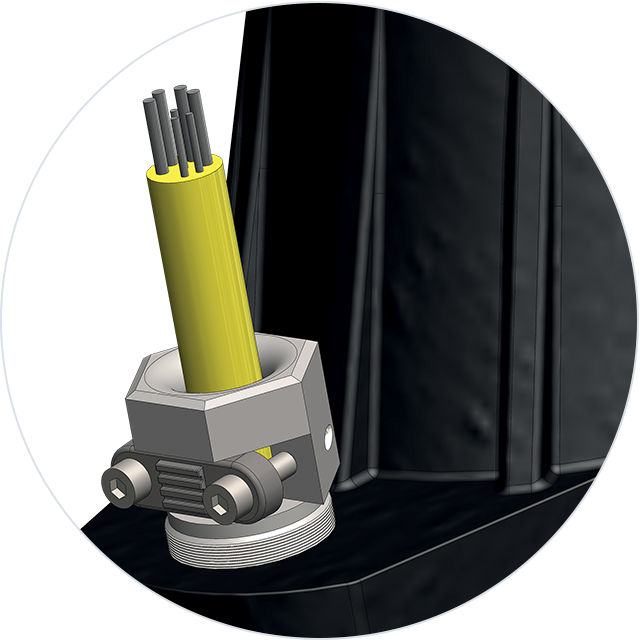 Cable gland
The cable gland is made of stainless steel AISI 316 and certified according to the norm ATEX EN 60079-0,EN 60079-1. Standard on all series

Version 50/2
Horizontal Outlet DN32 and DN50 – G 2" – RPM 2850 1/min 2 poles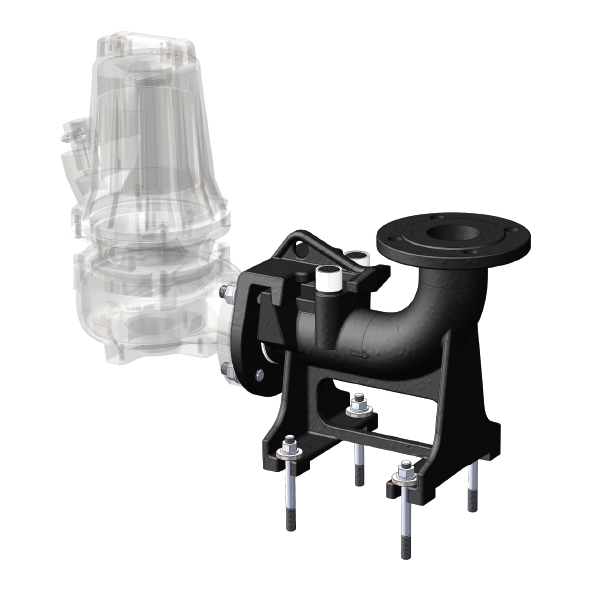 Automatic coupling foot
Type: DUTY 50 and B4/PN6
(only C.165-170)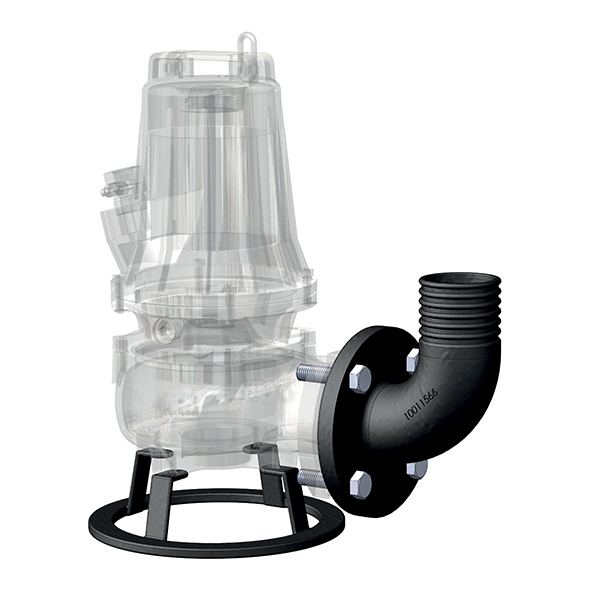 50/2/125 Thread hose connection G2"
Foot support P1
50/2/152 Flanged curve N1
Foot support P2
Horizontal Outlet – DN50 PN10 G 2" – RPM 2850 1/min 2 poles
Automatic coupling foot
Type: DUTY 50 and B4
Flanged hose connection N1
Foot support P3