VTH
Submersible electropumps with Vortex impeller.
Vortex 70-100mm
Domestic and economic sewage
Network and industrial sewerage
Connection
Dn80-Dn100
Power
12-40kW
Range
Hmax 70m, Qmax 170m3/h
Send your inquiry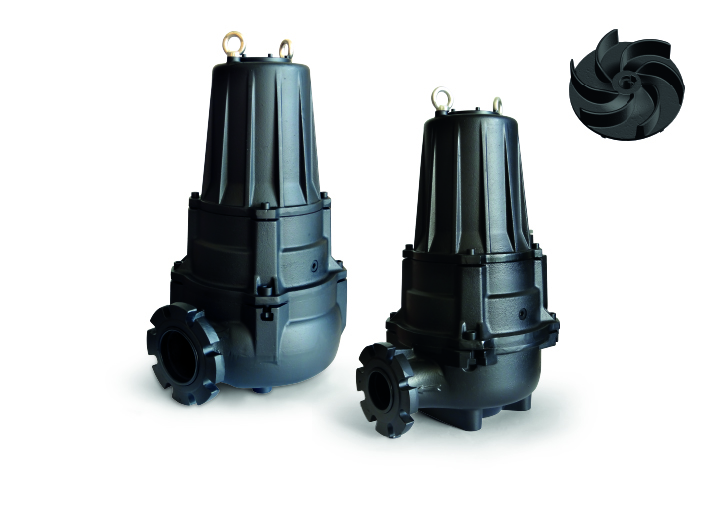 Product description
Application
The VTH 2 poles Series is used for pumping sewage with suspended solids. High performance renders it useful in a variety of applications including water treatment plants, industrial plants, farming and sewage.
Characteristic
All main components are made of grey cast iron GG25. Two individual mechanical seals (motor side in the oil chamber, impeller side in contact with the liquid) and high quality parts, ensure the perfect functioning and reliability of the product.
Motor range
Squirrel cage motor 2 poles
Thermal protection T1 and T2 embedded in the motor winding (to be wired to the three pole contactor in the control panel)
Class F insulation (155°C)
IP 68 protection
Motor cooling
The cooling of the motor is ensured by the liquid where the pump is submerged.
Limits of use
Max. permissible liquid temperature: 40°C with pump fully submerged
• On request, special version (excluded ATEX) to with stand liquid temperature up to 60°C with pump fully submerged, no S1 service
Maximum depth of immersion: 20 mt
Permissible pH value: 6-10
Hydraulic features suitable for liquids with density <1,1 kg/dm3
Allowed voltage: 230/400V or 400/690V±5% depending on the pump
Allowed frequency: 50Hz ±2%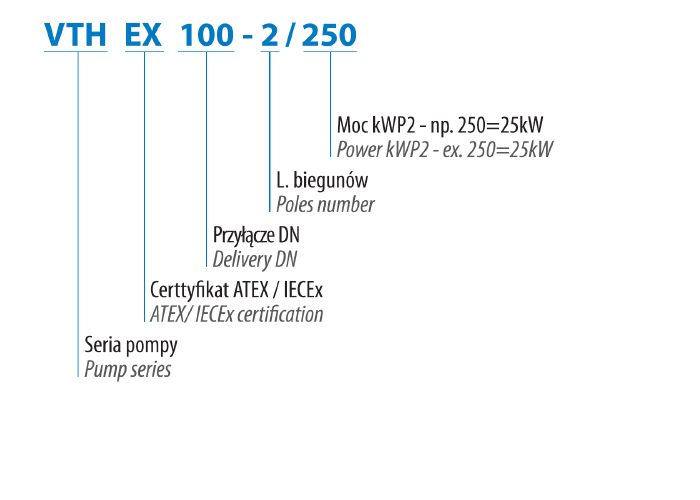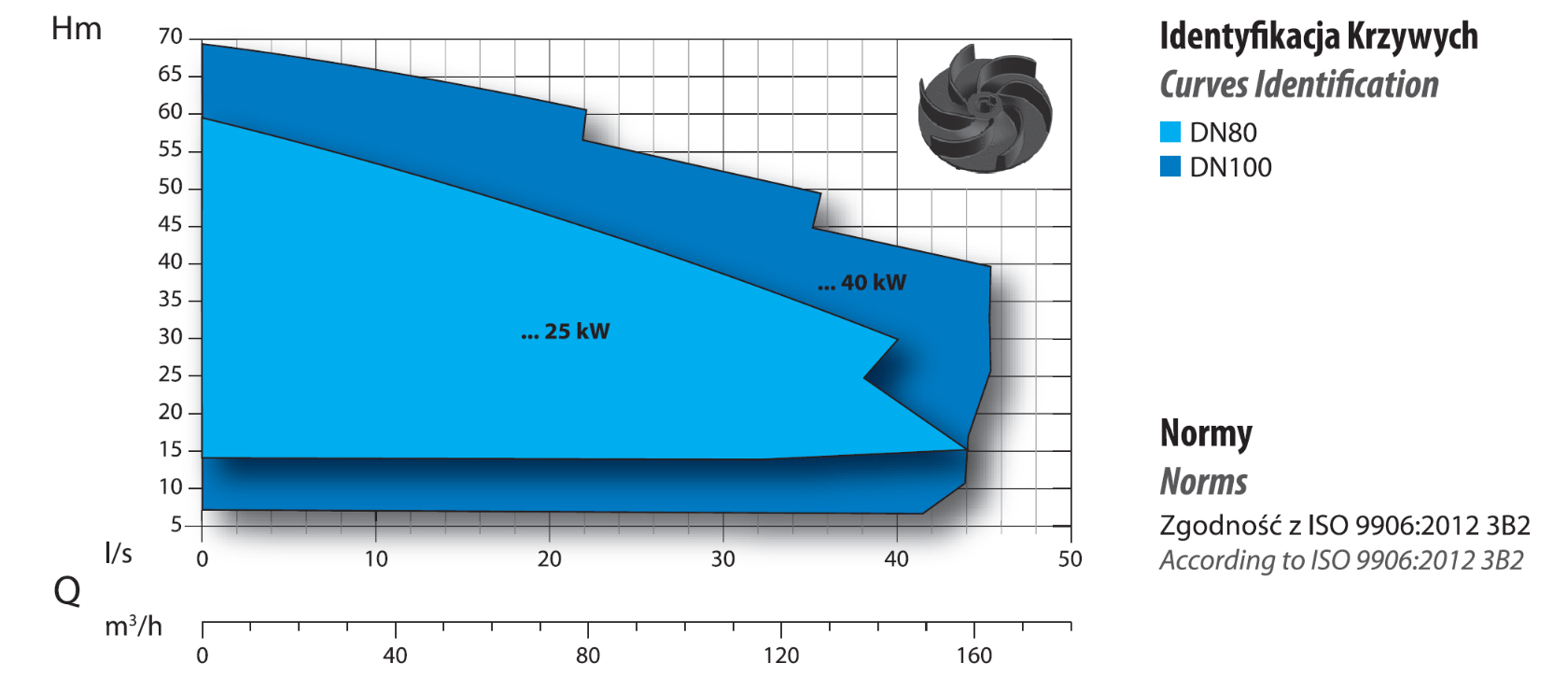 List of components and materials
Hook
Stainless steel AISI 416
Upper bearing support
Cast iron GG25
Motor casing
Cast iron GG25
Motor shaft
Stainless steel AISI 420
Motor holder
Cast iron GG25
Mechanical seal
Silicon/Carbide (SIC/SIC/Viton)
Closing plate
Cast iron GG25
Mechanical seal
Silicon/Carbide (SIC/SIC/Viton)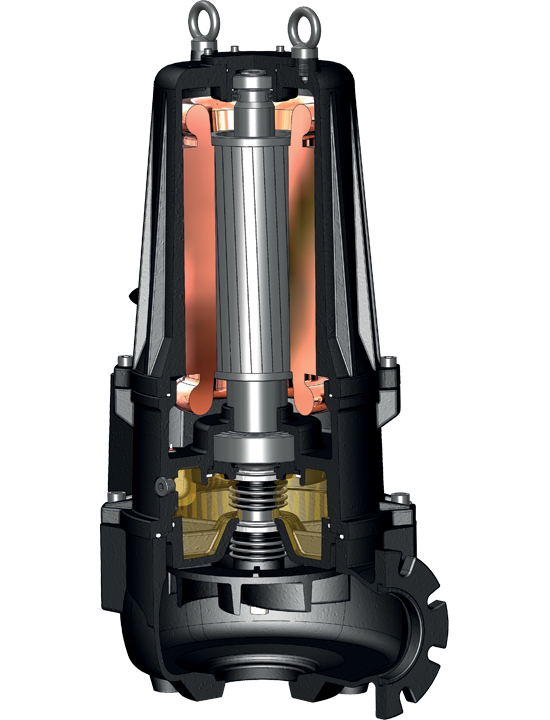 Technologies and solutions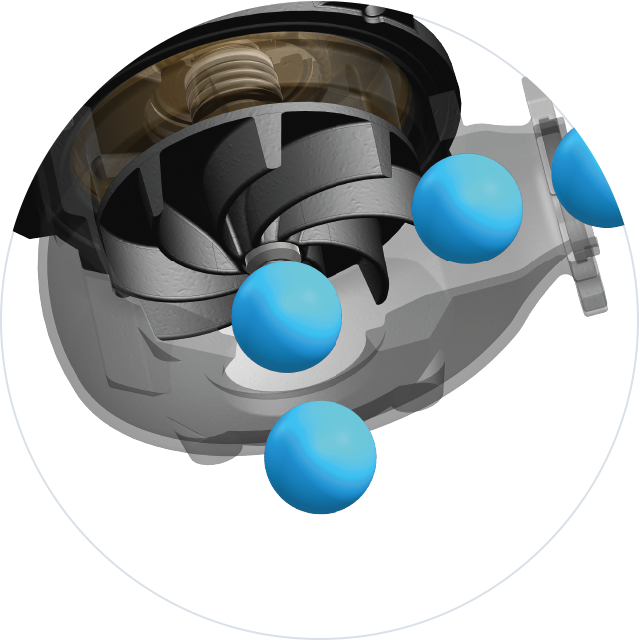 Impellers
Impellers have been studied to grant excellent performances and ample solid handling.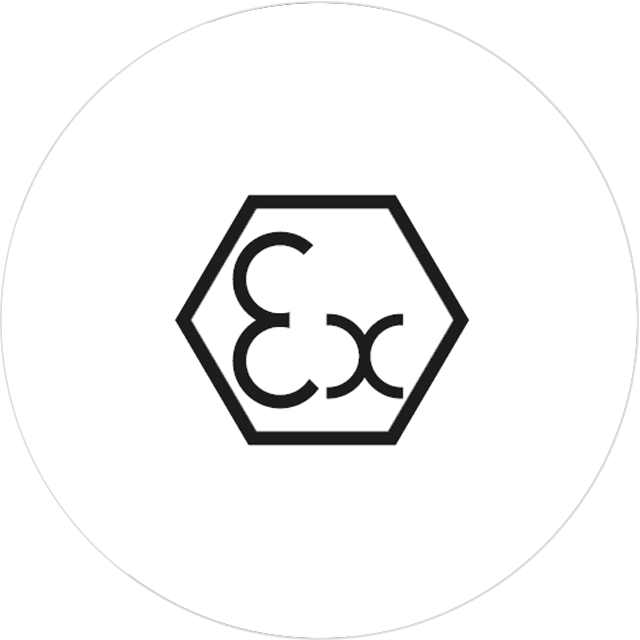 Explosion proof pumps
These certificates grant for the safe use of the product in hazardous area in line with the stringent European and International standards ATEX/IECEx.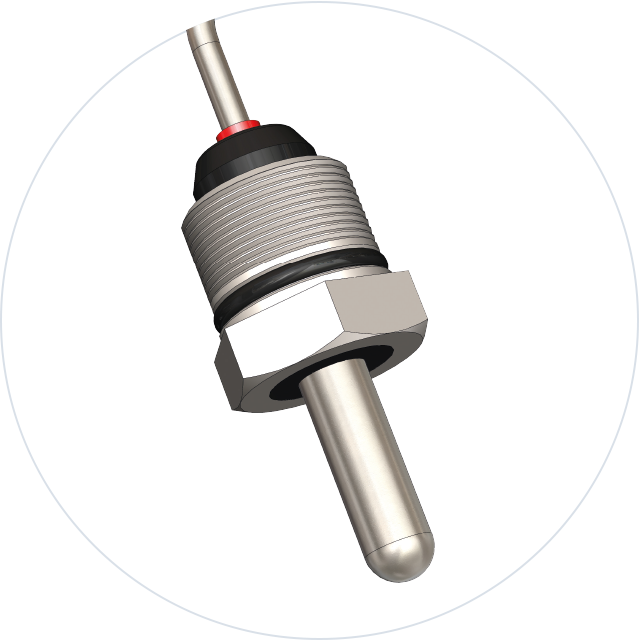 Seal leak detector
The seal leak detector is certified according to the norm EN 60079-0, EN 60079-1 (through safety barrier) and fitted standard on all series (not applicable with IECEx).
Bearings
The series is fitted with a cylindrical roller bearing (upper bearing) to absorb the thrust and vibration generated by the pump shaft.

Version 80-2
Horizontal Outlet DN80 PN16 – RPM 2850 1/min 2 poles
Automatic coupling foot
Type: DUTY 80 and B5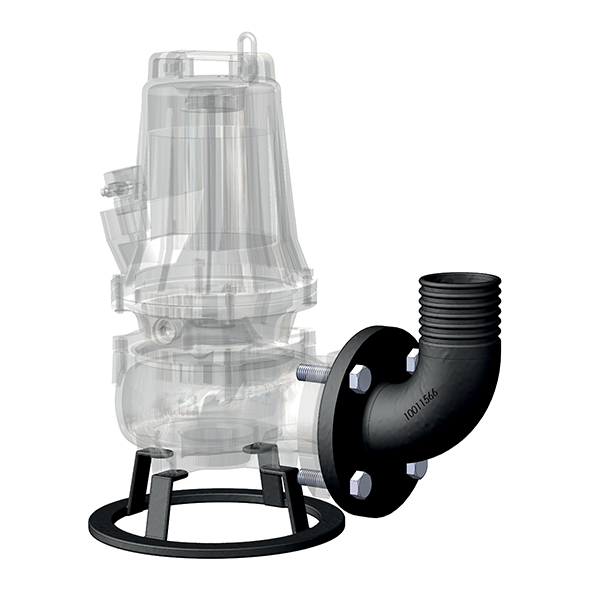 Flanged hose connection N2
Foot support P7
Horizontal Outlet DN100 PN16 – RPM 2850 1/min 2 poles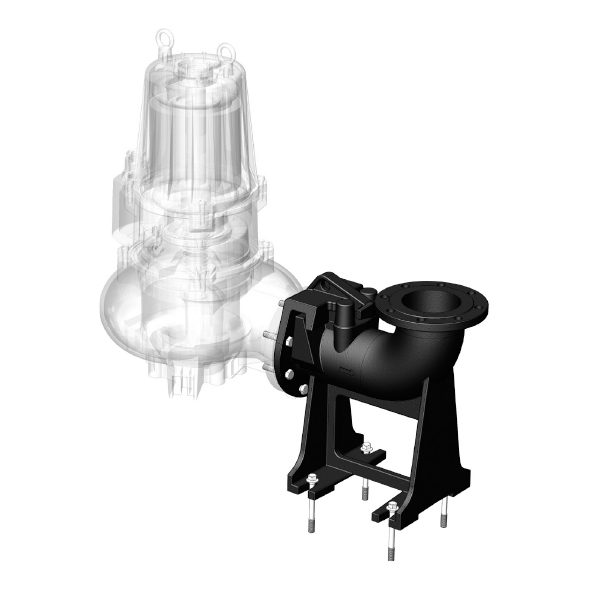 Automatic coupling foot
Type: DUTY 100 and B6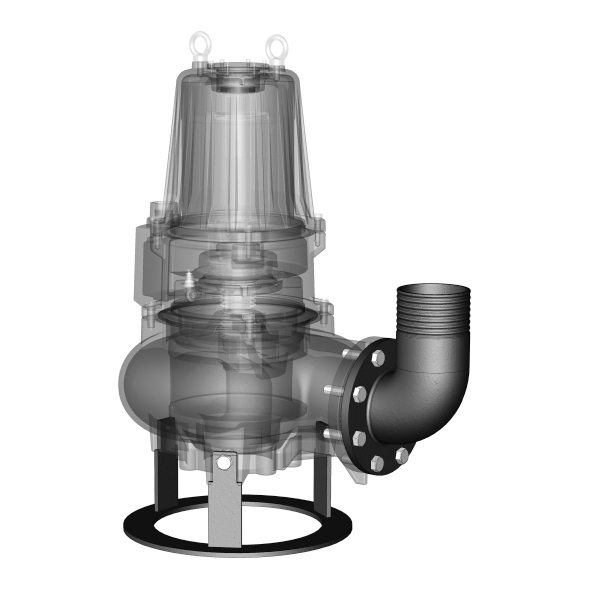 Flanged hose connection N3
Foot support P7